Announcing our 2015 Spring Musical!

Memorial Players, by special arrangement with R&H Theatricals, presents
Rodgers & Hammerstein's
THE KING AND I
Music by RICHARD RODGERS
Book and Lyrics by OSCAR HAMMERSTEIN II
Based on "Anna and the King of Siam" by Margaret Landon
Original Choreography by Jerome Robbins


This will be multicultural production, directed by Jesse Milan. People of all ages, ethnicities and levels of acting experience are welcome. For your audition, please prepare a brief song to sing, preferably from a Rodgers and Hammerstein musical. You may sing unaccompanied or bring sheet music.
Auditions
will be held in the Lower Parish Hall of Memorial Episcopal Church on Friday October 24th from 7-9,Saturday October 25th from 10-1 and 2-5, and Sunday October 26th from 1-4. Call backs will be on Saturday November 1st from 11am to 2pm, scheduled.
Rehearsals
will generally take place on weekends, beginning in early January. There will be additional rehearsals for principal characters.
Performances
will take place during May 1st-10th, 2015.
CAST NEEDED:
[KING OF SIAM]
Male, powerful and elegant leader, struggling to bring Siam into the modern era without losing control of traditions and power. Baritone. PRINCIPAL.
[ANNA LEONOWENS]
Female, strong-willed, English schoolteacher who travels to Siam with her son to assume the duties of tutor to the royal household. Must be a strong soprano. PRINCIPAL.
[LADY THIANG]
Female, head wife of the King and mother of the Crown Prince. Steady influence in the court. Strong, discreet, and loving. Alto/Second Soprano. PRINCIPAL.
[LUN THA]
Male, Emissary to the Prince of Burma, courageous yet doomed lover of Tuptim. Frustrated by his powerlessness. Baritone/tenor. PRINCIPAL.
[TUPTIM]
Female, a gift to the King from the Prince of Burma, and doomed lover of Lun Tha. Daring, and rebellious. Soprano. PRINCIPAL.
[KRALAHOME]
Male, Right-hand man to, and advisor of, The King. A strong traditionalist. Imposing, professional, and deeply loyal. PRINCIPAL.
[CAPTAIN ORTON]
Male, seasoned English seafarer who brings Anna to Siam. Possibly Non-singing. PRINCIPAL.
[LOUIS LEONOWENS]
Male, 12-15 years old. Anna's English son. Curious and bright, fascinated and challenged by the adventure in Siam. Alto. PRINCIPAL.
[PRINCE CHULALONGKORN]
Male, 14-16 years old. Crown Prince of Siam and one of Anna's most vocal and opinionated students. Proud and admiring of the King. Tenor. PRINCIPAL.
[SIR EDWARD RAMSEY]
Male, distinguished British statesman and old family friend of Anna. Possibly non-singing. PRINCIPAL.
CHORUS
will include children (ages 8 and older) to play princesses and princes of Siam. We also need plenty of women and men to play Royal wives, guards, and visiting British dignitaries.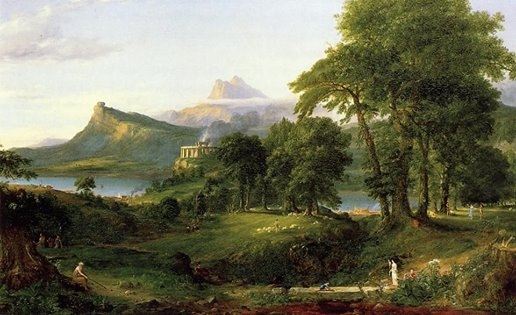 Memorial Players Presents
Arcadia, a play by Tom Stoppard
Directed by Darren McGregor & Rina Steinhauer
This November Memorial Players will present Arcadia, Tom Stoppard's 1993 comedic masterpiece.
Set alternately in the early 19th century and contemporary times, the play follows the scientific discoveries, scandalous affairs, and tragic turns of a past era while in the modern era we witness sparring scholars as they attempt to decode and piece together those events using letters, articles, and ephemera from the time.
We meet Thomasina, a 13-year-old genius who, working with her brilliant young tutor, Septimus, intuits mathematical formulae, the second law of thermodynamics, and chaos theory generations before they are discovered and accepted in scientific circles.
We meet Hannah Jarvis, a notable scholar who is researching the mystery of the "Hermit of Sidley Park", and Bernard Nightingale, a don at a modern university whose ambition and hubris cloud his academic judgment.
Funny, clever, and emotionally charged, Arcadia encompasses sweeping historical, intellectual, and aesthetic themes through the passions of its vivid and engaging cast of characters. A 'must see' for any theatre lover.
All performances are free – although free-will donations are gratefully accepted.
Performances:
Friday, November 14 at 7:30
Saturday, November 15 at 7:30
Sunday Matinee, November 16 at 3:30
Friday, November 21 at 7:30
Saturday, November 22, at 7:30
Sunday Matinee, November 23 at 3:30
Venue: Memorial Episcopal Church, 1407 Bolton Street, Baltimore, MD 21217
Contact Information:
Kristine Smets, Producer: Phone: 410-733-0955, email: Kristine.smets@gmail.com
---
Memorial Players is a ministry of Memorial Episcopal Church, a tax-exempt 501(C)(3) organization.